Contact Chris Cott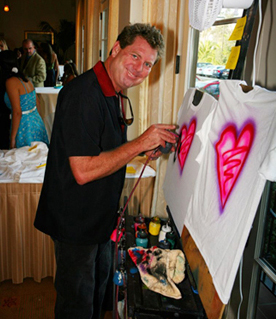 San Diego airbrush legend, Chris Cott, has been painting great creating custom artwork for over two decades!
He is available to create fanciful and colorful artwork for any occasion. Call to set an appointment for your event or need..
You can call 858-488-7723 to talk about your party needs, signage ideas, murals, décor for bar or restaurant, bar/bat mitzvah, special event, invent an occasion or a context and I can decorate it with the finest airbrush art to meet your expectations. Arrange a time for me to come by and share ideas.
Thanks!
Chris Cott
(858) 488-7723 ~ airbrush@san.rr.com


http://www.yelp.com/biz/chris-custom-airbrush-la-jolla